Becca Allen | Design for an Urban Habitat
When Habitat invited Becca Allen to design a product for their "30 under 30" collection the brief, to work within the theme of 'sustainability', suited her down to the ground. Becca is a circular designer, an innovator who recognises that true sustainability can only be achieved by echoing the cyclical processes and flow of materials found in nature. Replacing the naive linear model of production and consumption is an individual, community and global challenge, nowhere more so than in urban environments where is is almost impossible to feed and clothe oneself without supporting the single-use-plastic market. Becca wanted her design to be both beautiful and provocative, a piece of homeware for city-dwellers with little interaction with nature.
An accomplished illustrator, Becca began by performing virtual dissections of hundreds of flowers, using pencil and brush strokes in the place of a scalpel to represent and abstract each flower. "The stamen is the focus" says Becca "of nature and life." The final print takes a birds-eye view of a single flower, reducing the intricacies of its petals to an essential octagonal form centred on the yellow-gold reproductive organs of the plant. As a repeating pattern, the stamens resemble stars and it is curious to think simultaneously of the tiny grains of life-giving pollen that give the stamen its rich colour and the vast expanse of unexplored space above our heads.
Becca's illustrations are now brightening floors and sofas across Europe, bringing with them an everyday reminder of natural cycles at their most humble and infinite.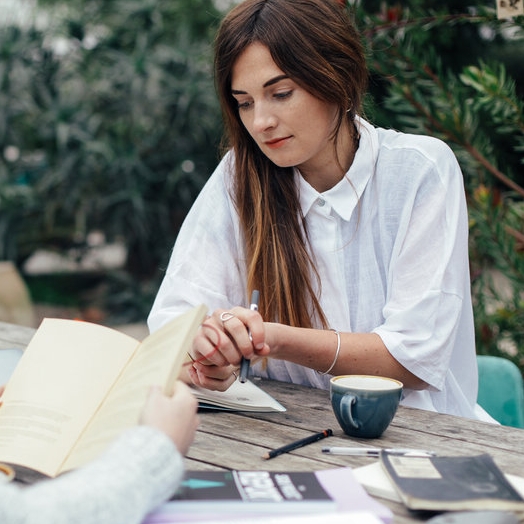 Designer, Illustrator, Mover + Shaker, Becca works across a variety of sectors and Design disciplines from Branding, Apparel + Textile Design to Illustration and print, keeping work varied and exciting through collaboration, client relationships and travel.
Becca believes in thoughtful, effective, and responsible design.

Selected Clients
Computer Arts Magazine, T3 Magazine, Biovault, Puma, Clifton Coffee, Habitat, eBay, Ford, Port Eliot Festival, Rhythm Livin, The Bikeshed Motorcycle Club, No Guts No Glory, Retro Supply Co
To contact Becca, visit: http://www.beccaallen.co.uk/